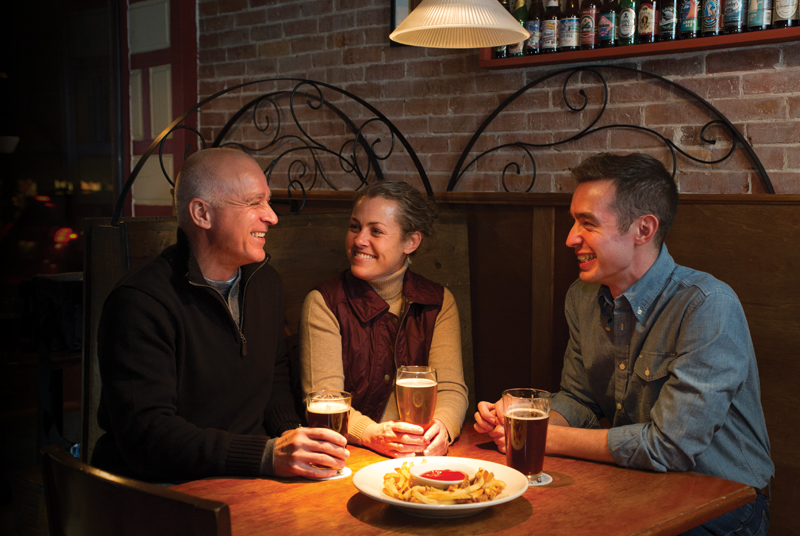 x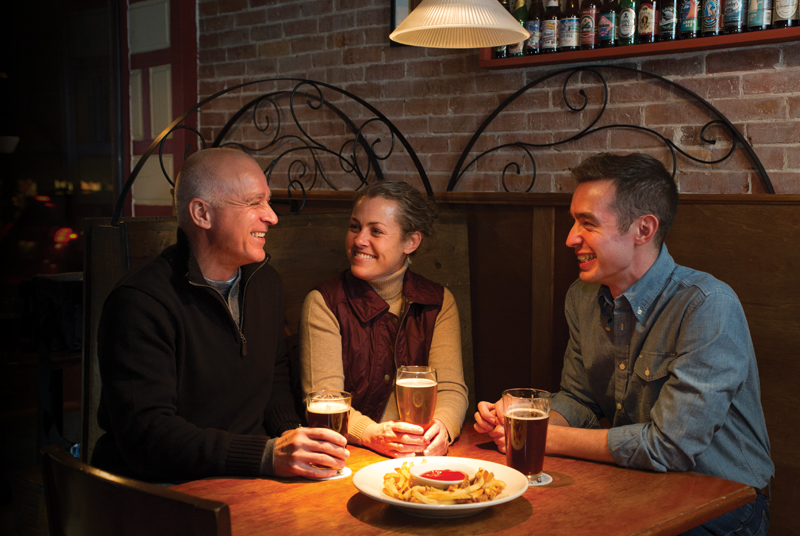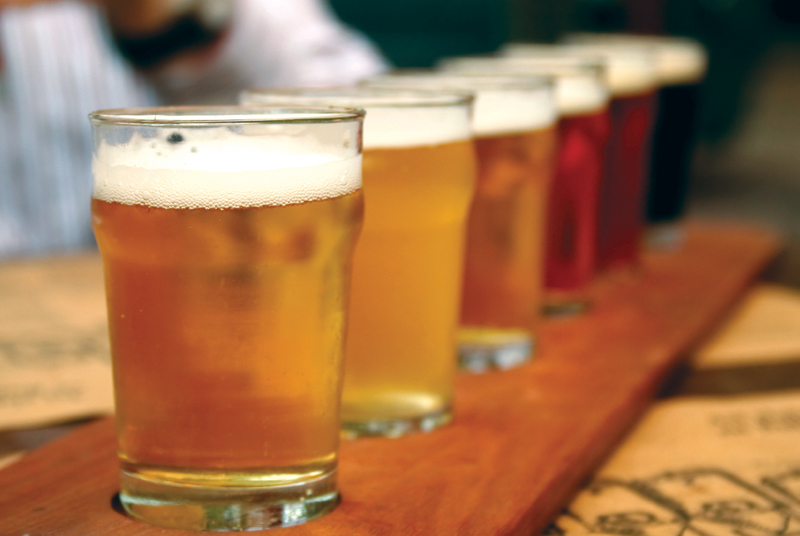 Wild & Adventurous Wintertime Cultural Experiences
Make a trip to the all-you-can-handle buffet of wild & adventurous cultural offerings up and down Maine's Kennebec Valley. But let's get you started with a tasty beverage of the adult kind.
Microbrew
Hit the road for a sampling of the region's finest microbrews, some cider, a glass of bubbly… and some absinthe too.
GARDINER & HALLOWELL: Start with a sampling the seasons best hard cider from Lost Orchard Brewing in Gardiner, then belly up to the bar at the The Liberal Cup in Hallowell—a traditional pub offering specialty ales and classic pub fare.
WATERVILLE & OAKLAND: Drop in to Mainely Brews in Waterville for a pint or two or sip award-winning wines and spirits (from local fruit and maple syrup. Yummy!) at Tree Spirits Winery & Distillery in Oakland—also the only distiller of the mysterious absinthe in New England.
SKOWHEGAN: In Skowhegan, the Oak Pond Brewing Company, is set up in a converted chicken barn where they produce frothy old-world lagers and ales. At the Bigelow Brewing Company, grab some Lying Bastard Pale Ale and a wood-fired pizza.
THE FORKS: The Kennebec River Pub & Brewery is part of Northern Outdoors Adventure Resort in The Forks: what a way to enjoy some great brews after a day out in the snow.
Live Performance
If you find yourself in the mood for a little bit of entertainment, you'll find a host of top choices in theater, music, dance, and live performance.
GARDINER: In Gardiner, the Johnson Hall of Performing Arts Center is a historic treasure featuring music, variety shows, and other performances.
MONMOUTH: Looking for classic and cozy? The Theater at Monmouth's professional repertory offers everything from Shakespeare to contemporary in the classically-styled theater.
WATERVILLE: Check out the Waterville Opera House for a line up filled with stand-up stars, traveling national acts, and talented local vocalists.
Shopping
It's OK we' all need a little bit of retail downtime once in a while. And we make shopping easy with a stop (or maybe a day) at The Marketplace at Augusta (check out the map above), an eclectic blend of national brands, chic shops, bargain retailers. Hungry: there is a cool selection of eateries like Elevation Burger and Red Robin. But don't hit the road just yet, sit back and enjoy the show from the super comfy seats at Regal Cinema.
Check out the other ways to Explore the Kennebec Valley this winter:
Get Outside! Get wild & adventurous! Wintertime thrills
Experience fine dining and world-class visual arts on a mild & laid-back visit
Slow down and enjoy an easygoing, mild & laid-back winter's day
---