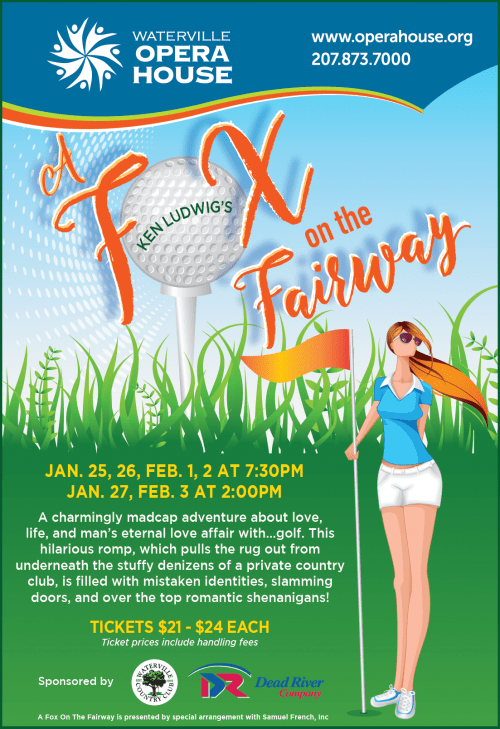 Ken Ludwig's A Fox On The Fairway January 25, 26, February 1, 2 at 7:30pm January 27, February 3 at 2:00pm Waterville Opera House, 1 Common Street
Sponsored By: Waterville Country Club & Dead River Company
A charmingly madcap adventure about love, life, and man's eternal love affair with…golf. This hilarious romp, which pulls the rug out from underneath the stuffy denizens of a private country club, is filled with mistaken identities, slamming doors, and over the top romantic shenanigans!
Cast: Justin – Tim Croce Louise – Bee Tyler Bingham – Bart Shattuck Pamela – Jeralyn Shattuck Dickie – Erik Hyatt Muriel – Emilienne Ouellette
Tickets: $21 – $24 each Ticket prices include handling fees
ON SALE NOW!